Google recently posted an article about their success in filtering out spam and other malicious content from their search results. As we have written before, Google's engineers are constantly trying to make the search results as relevant as possible for users, and so this includes a need to remove poor quality results and to protect users.
The article says that Google is now identifying 200 times more spam websites in 2021 compared to 20 years ago when Google was first developing their search engine. Like many parts of Google now, they are using AI (Artificial Intelligence) to help spam prevention. The system is called SpamBrain, which launched in 2018 and is being continuously being developer so that in the past year it identified nearly 6x more spam sites than in the previous year.
This process resulted in a big reduction in hacked website spam, which was the most common issue in 2020, as well as 'gibberish spam' on hosting platforms. The system is built to continually learn and evolve to address all types of abuse, and so with an increasing volume of sophisticated spam being produced every day, SpamBrain's ability to identify disruptive and malicious behaviors among billions of web pages has allowed Google to keep more than 99% of searches spam-free.
Google says they have also made significant progress in other areas beyond traditional web spam in 2021, most notably in fighting link spam, scams, and online harassment. Links are still used by Google to help discover and rank results in meaningful ways, and Google says that they made a lot of progress in 2021 to protect this core signal. A link spam update was made in 2021 to broadly identify unnatural links and prevent them from affecting search quality.
Scams are also a big threat to online user safety and so by expanding on their previous development work in 2020, Google launched several algorithm updates in 2021 that resulted in a 40% reduction of scammy results. The improvement in coverage allowed users to be protected against many more scam types beyond the customer support queries that have been a key issue over the past few years.
In addition to this action to tackle spam, Google also tries to reduce low quality content and ranking manipulations by fighting behaviours that attempt to narrowly avoid violating the search quality guidelines, but are still manipulative in nature and degrade the user experience.
One example of this was to improve the ranking of product review queries, where content often consisted of rewritten product descriptions, and not genuine, hands-on reviews. Google made two substantial updates in 2021 on how they evaluate product reviews that resulted in significant reduction in low quality reviews, while promoting ones with better content and expertise.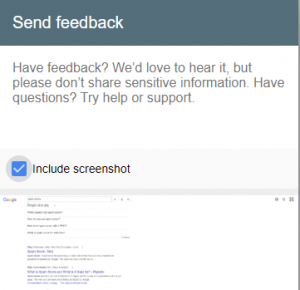 Google is also happy to receive feedback from users about the quality of search results, so if you see pages that look to be manipulative or irrelevant for a search term, you can send feedback directly from the search results page (in the grey footer bar).
If you'd like to know more about Google's search guidelines and best practice to maintain well targeted and relevant search results, please contact us for details. We have been SEO specialists since 2000 and can use our experience to help you get the best possible results from search.