At Google's recent Marketing Live conference, where they focus on new developments in their product range, a new simplified version of Merchant Center called Merchant Center Next was unveiled. This appears to present a system that will be easier to implement and use for ecommerce websites, and so a welcome addition for many online retailers.
The plan is for the roll-out to be completed in 2024. Merchants will be notified when Merchant Center Next is ready for them.
Merchant Center has been a manual process of setting up a product feed along with all required products, pricing, imagery, descriptions and more. Soon, more than just the look and feel of Merchant Center will change as Next will automatically pull in products, pricing, imagery and more from a business's website. Merchants can then edit the products (or turn the feature off entirely).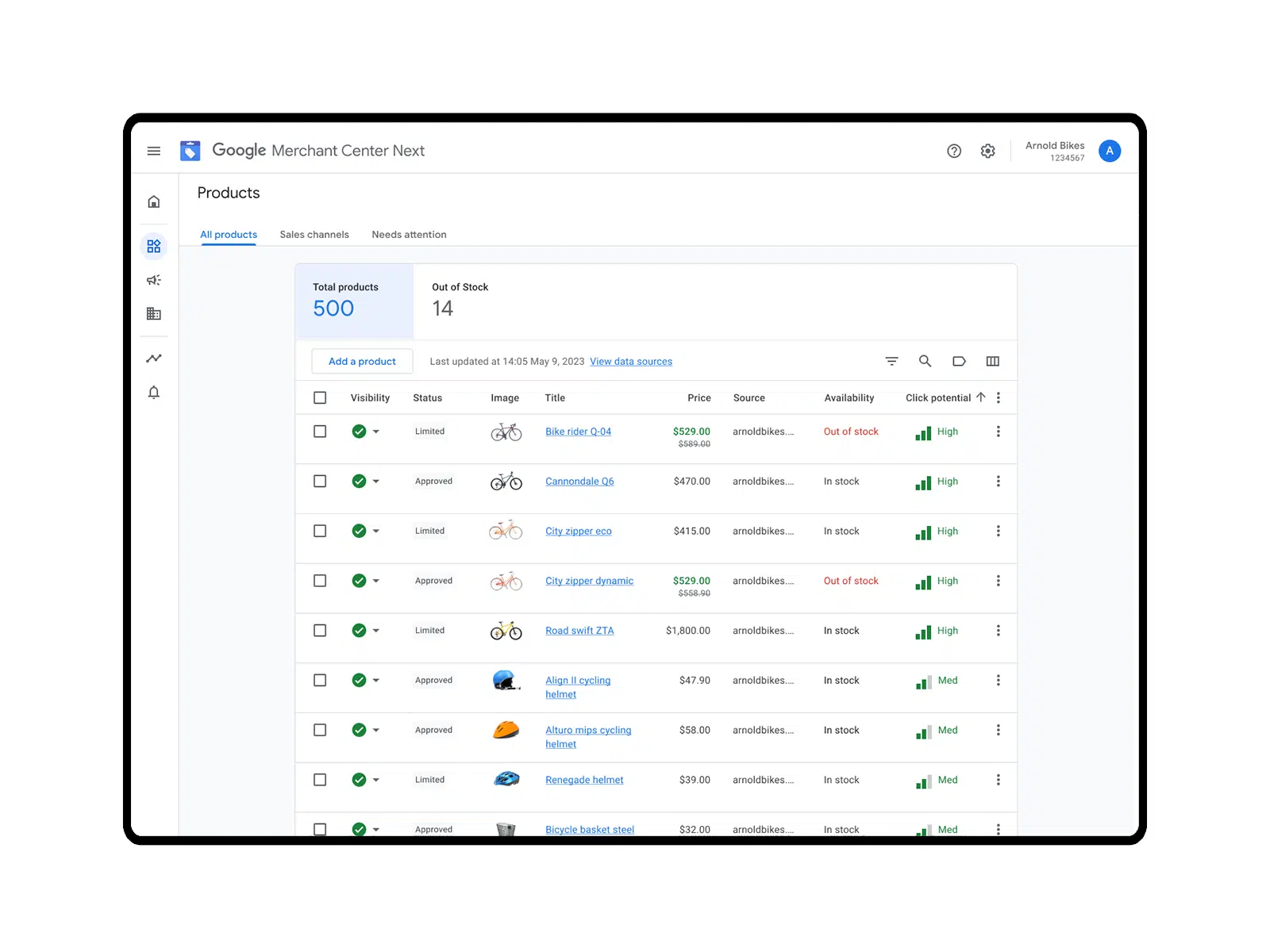 Google has called the experience a "simplified one," and "the features of Merchant Center that larger retailers know and love won't be going anywhere either." This should help less technical business owners struggling with feeds, while also bringing better insights for data-hungry retailers.
The Insights within the Performance tab looks promising as it will provide better insights, especially for those prioritising product error fixes as the benefits of fixing those will be shown.
Another significant change will be to the user interface. A streamlined view will bring insight reports directly into the Performance tab.
This appears to contain more data with new tabs shown that include:
Overview
Products (existed previously)
Competitive visibility
Pricing
Demand
Store on Search and Maps
Non-product website results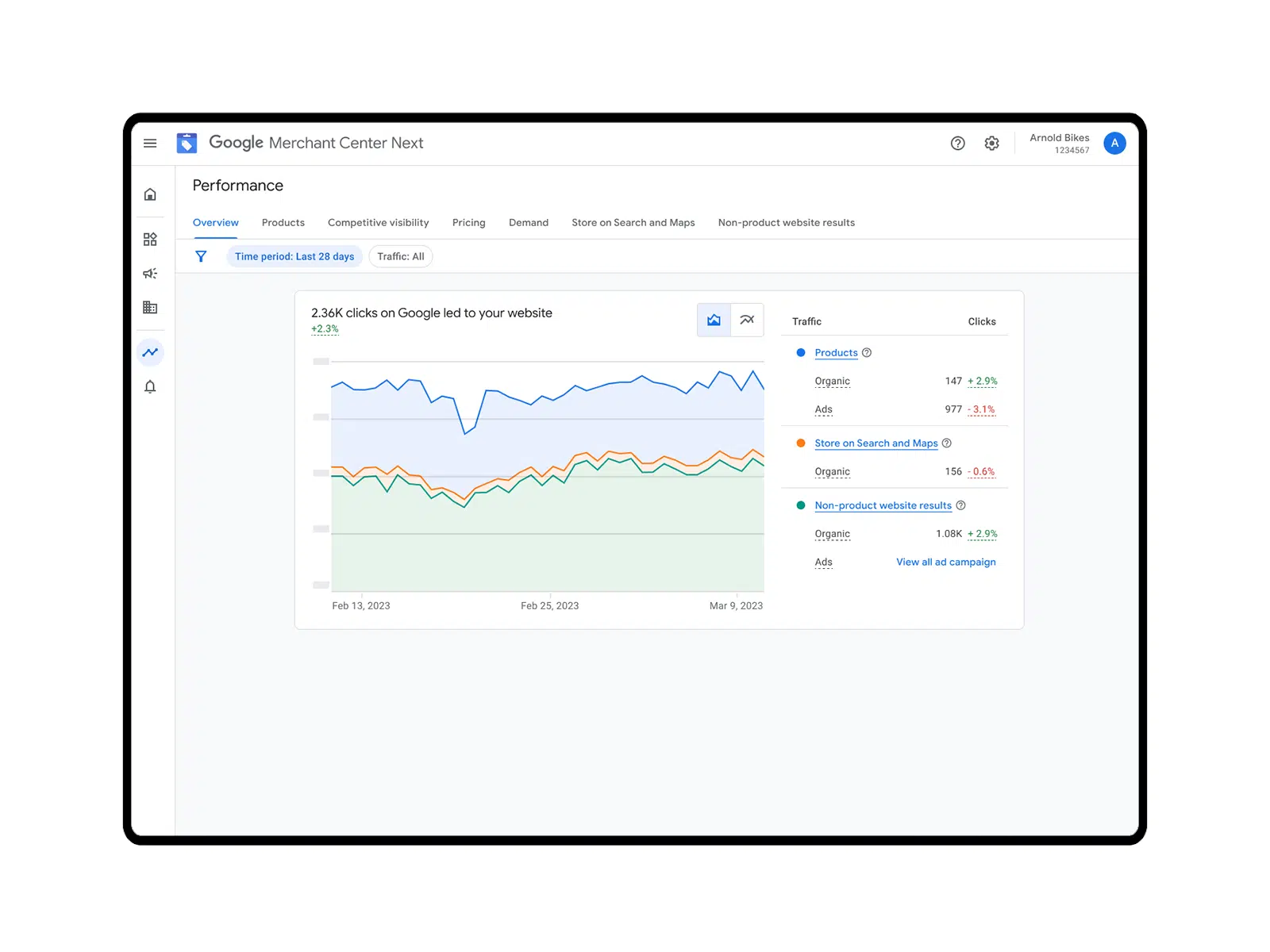 According to Google, Merchant Center Next will show all those merchants with online and brick-and-mortar locations all products in one view to help manage online and in-store product inventory in one destination.
Merchant Center Next appears to be a significant step forward in the Merchant Center's ease of use and available data. This should entice more retailers to use it in future as possessing technical skills will be less important.
If you want to know how the use of Merchant Center Next could help your business, please get in touch.